Introducing the newest member of the MSC family!
November 29, 2017 | Uncategorized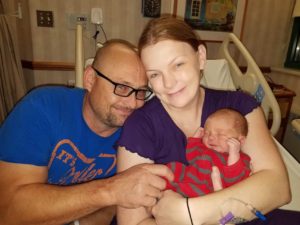 At 7:20 AM on November 24th 2017, the MSC family grew by one when Benjamin Carter Seppers was born into the world. Little B.C. weighed in at a stout 7.1 lbs. and was 21" long. Kristie Seppers, the beautiful wife of Scott Seppers was, according to Scott, strong and amazing throughout the long labor. We are so excited to share in the joy with this amazing family!
Congratulations Seppers family!!