Are you up to date on the 2017 OSHA Compliance Dates?
March 21, 2017 | Safety Training
Can you believe it, we're almost through the first quarter of 2017
As we move into the year I want to make sure that you're aware of and have begun to ensure compliance with some important dates for OSHA compliance.
Some of these dates have come and passed, others are further into the year.  It's never too late to start, so if the date has passed and you haven't done anything… Time to start.
January 1st – Recordkeeping Rules change
All employers with 20 or more employees on the high hazard employment list must electronically file their OSHA 300A Logs by July 1, 2017.  This does not preclude you from posting a hard copy of your OSHA 300A log from February 1st – April 30th, you are still required to post a copy at your office and potentially on job sites.
I've included links to both the high hazard list as well as the final rule that was put out by OSHA.  Both construction and manufacturing are on the list, so this covers most of our clients.
January 17th – General Industry's walking working surfaces standard
There are updates to equipment, procedures, and training.  This affects General Industry only, this is not a construction change.  I've included a link to the final rule on OSHA's website as well as a webinar presented by Wiss Janney Elstner Associates.

March 21st – Beryllium Exposure
This date may be delayed until May 20th, but for now it is still March 21st.  Exposure limits for beryllium have been reduced, ensure that your exposure levels are below the new PEL's.  I've included the link to the final rule for this standard.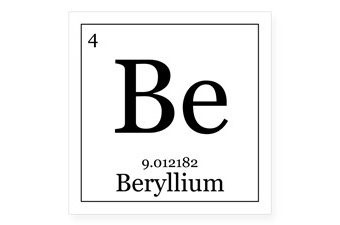 June 23rd – Silica standard
Technically the standard has changed and you should be doing something to comply with the changes, but construction was given 1 year to comply with the new requirements.  General Industry still has another year, June 2018 to meet the requirements.  You should be ensuring that your employee's exposure to respirable silica is below the new PEL's.

November 10th – Crane operator certification
This date has previously been extended, at this time we do not expect it to be extended again.  Effective on this date, your crane operators must be certified to operate a crane and employers must ensure their competence on the equipment.