3 Signs You Need a Construction Site Safety Consultation
May 07, 2021 | Safety Training
A construction site safety consultation is important to help lower your risks and keep your workers safe. Construction safety consultants will inspect and observe a job site, then they'll meet with managers to address any immediate concerns. Next, they will come up with an action plan to solve these issues. Next, they will come up with an action plan to solve these issues.
Unfortunately, many construction companies are unaware of their need to hire safety consultation services for their company. Any construction business will say that safety is a top concern – but this is not always evident in their practices.
Construction has the highest rate of fatal work injuries in the United States. Every year, thousands of construction workers are seriously injured or even killed due to safety hazards on the job site. A consultation can help to significantly lower accident rates.
So, is your business in need of construction site safety consultation? Here are 3 signs it might be….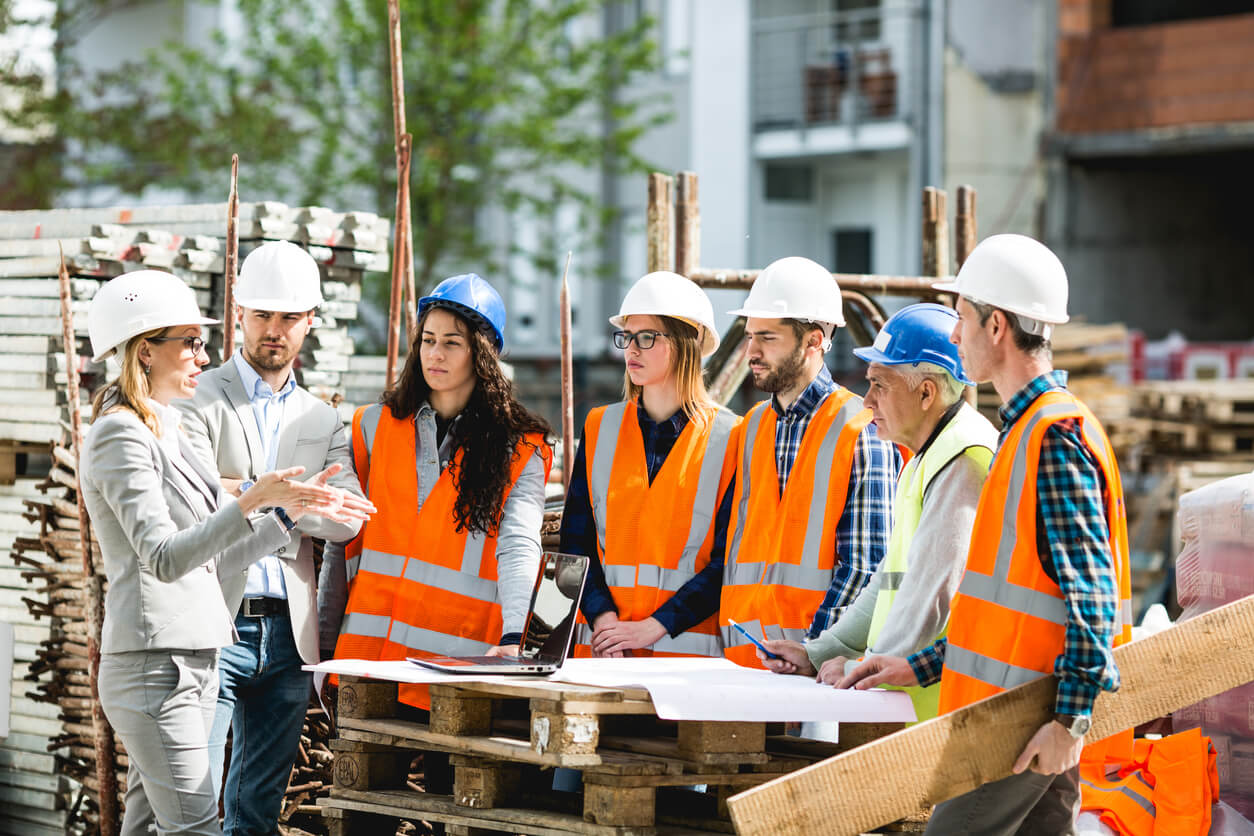 1. You Have Failed an OSHA Safety Inspection
The most obvious sign your construction company needs to address its job site safety is a failed inspection. OSHA safety violations can involve expensive fines and even temporary (or permanent) project shutdowns for repeated issues.
The most commonly cited safety issues for construction sites from OSHA include:
Lack of fall protection or proper training
Hazard communication standard issues
Scaffolding design problems
Ladder safety issues
Control of hazardous energy through a lockout/tagout system
You need to make sure that your worksite always meets OSHA regulations – and not just for inspections. Further, if you have had any recent job site accidents or incidents, then you should immediately consider a new approach to safety. This is a clear indication that your organization needs to pay more attention to safety enforcement.
Safety consultants focus on compliance issues and will help you follow the rules to a tee. This includes training employees with the proper procedures and best practices per OSHA standards. Consultants also provide actionable solutions to keep things safe, especially regarding the aspects that receive the most violations.
This is the best way to make sure that your employees are safe and you are ready at a moment's notice in case of a surprise visit from OSHA.
2. You Don't Have a Regimented Safety Training Program
Although employees are not legally required to have safety training, it is highly encouraged. OSHA recommends all construction workers complete a minimum of 10 hours of safety training. They also recommend supervisors have at least 30 hours of training.
However, if the orientation and safety training process are not well-planned, chances are that training is going in one ear and out the other. Simply listing off rules and expectations is not going to do much good. A lack of engagement could be totally negating any of the safety information you are trying to pass on to your employees.
Safety consultants will provide safety program management services to help with this process. Consultants are responsible for:
Setting up training systems and programs
Providing teaching resources
Ensuring that all employees receive adequate and comprehensive safety training
Prepping team members for specific certification exams
Setting up training programs that engage workers through hands-on learning
Training can improve employee engagement, productivity, and decrease the number of safety incidents. Safety program management consultants can also help with record keeping, compliance reporting, and general safety communications.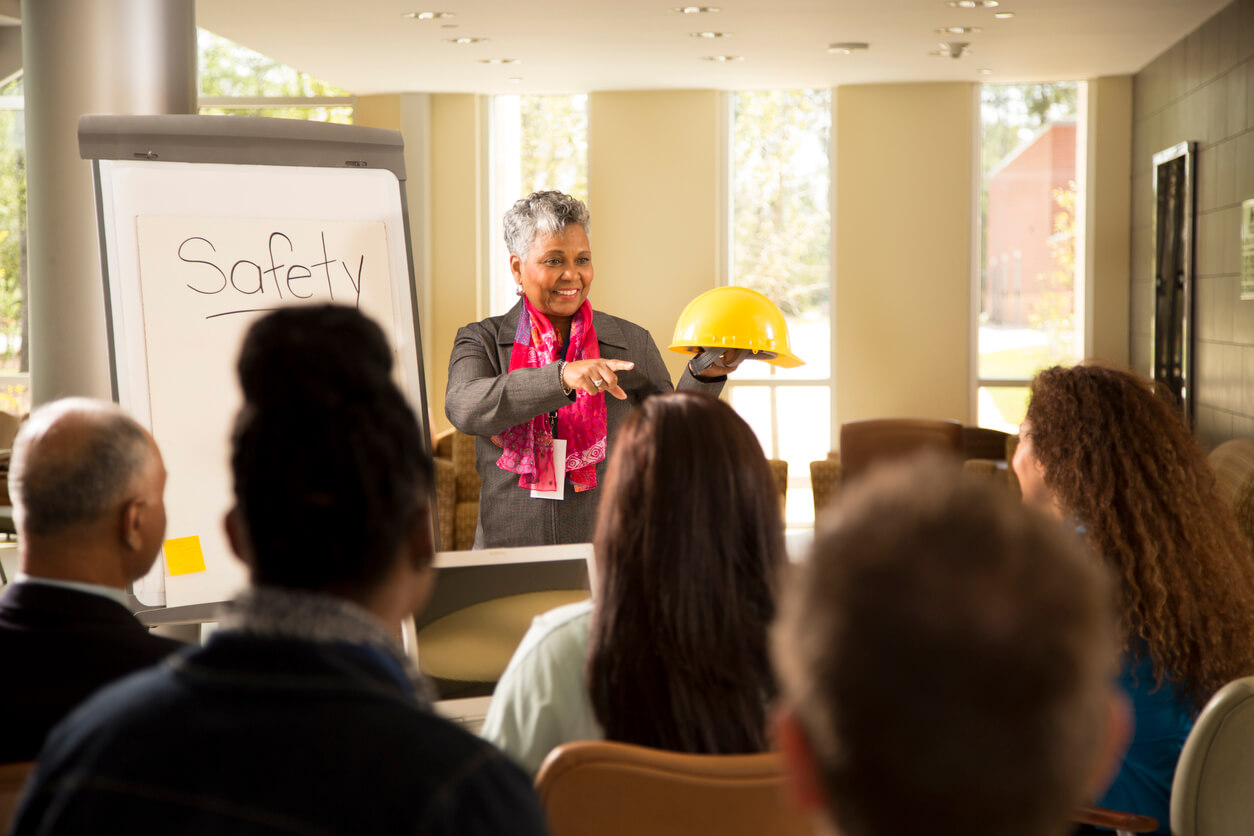 3. You Can't Afford a Safety and Training Manager
Having a full-time safety and training manager on your payroll is simply not viable for many companies, especially smaller construction organizations. Some companies need specific guidance too, so hiring a professional is usually their best option.
Construction site safety consultation services are flexible on their hours allowing you to hire them when you need them. If you are unsure of how much help you need, then month-to-month consultation is a great option. You can also agree to have the consultant on-site for a set number of hours per week or month.
There are additional cost benefits that make safety consulting services a great investment. Safety consulting services are tax-deductible and most businesses see a 400-600% ROI for every dollar spent on safety programs. Overall, hiring a construction safety consultation service can be an affordable option – even for small construction businesses.
Conclusion
Safety should always be a paramount concern for any business, but especially on construction sites. Workers face dangerous hazards every day on the job and it is up to their employer to follow the rules and provide adequate training to keep them safe.
Construction site safety consultation is an excellent solution for companies who need help and direction in this area. Safety consultants can address any of the glaring safety issues and provide direction and support for improvement across the entire organization.
If you are interested in learning more about safety consulting services, contact MSC Safety Solutions today. We can provide more information on our consultation services to see how we can make your business safer.