6 Step Checklist for Crane and Rigging Equipment Safety Inspections
October 26, 2020 | Safety
We all make mistakes on the job from time to time – but in some industries, even little mistakes can be disastrous. When it comes to safety inspections on heavy machinery like crane and rigging equipment, there is very little room for error. Any miscalculation or mechanical issue could be extremely dangerous and destructive. 
One of the most common OSHA violations for construction rigging equipment is the failure to follow proper inspection protocol. Issues like this can not only lead to a hefty OSHA compliance fine and delayed progress, but it can even be deadly. Every year, hundreds of construction workers are injured and even killed by these little mistakes.
The purpose of safety inspections on crane and rigging equipment is not just to check off an item on the list before work can begin. These inspections are imperative for supporting a proactive company culture that prioritizes safety and compliance. 
Here are six steps to follow in your crane and rigging equipment safety inspections to ensure that all machinery is safe and ready to go before the workday begins. 
1. Surrounding Area 
The first step in the inspection process does not involve the machinery directly, but rather the environment. It is important to first measure out the crane swing radius and note any potential obstacles or structures that could be in the way, such as trees, buildings, or power lines especially.
OSHA requires that rigging equipment remains a set number of feet away from electrical power lines depending on the voltage. This information must be determined first to make sure that the crane's swing radius is a far enough distance from power lines at all times.

2. Instructions and Loading Capacities 
Missing or unreadable identification tags on rigging equipment or illegible information on the machinery's load capabilities is a dangerous violation. This information must be clearly visible at all times to the operator and all numbers must be accurate and updated. 
ID tags that state the working load limit must be placed on all forms of rigging and lifting equipment. This also applies to the sling hooks, shackles, chain slings, and all below-the-hook devices. The tags also need to include:
Product material

Diameter and weight of each piece

Manufacturer serial number
Each piece of machinery must also have operation instructions clearly labeled and visible. An instruction manual for each vehicle must also be accessible to the operator. 
3. Basic Machinery Inspection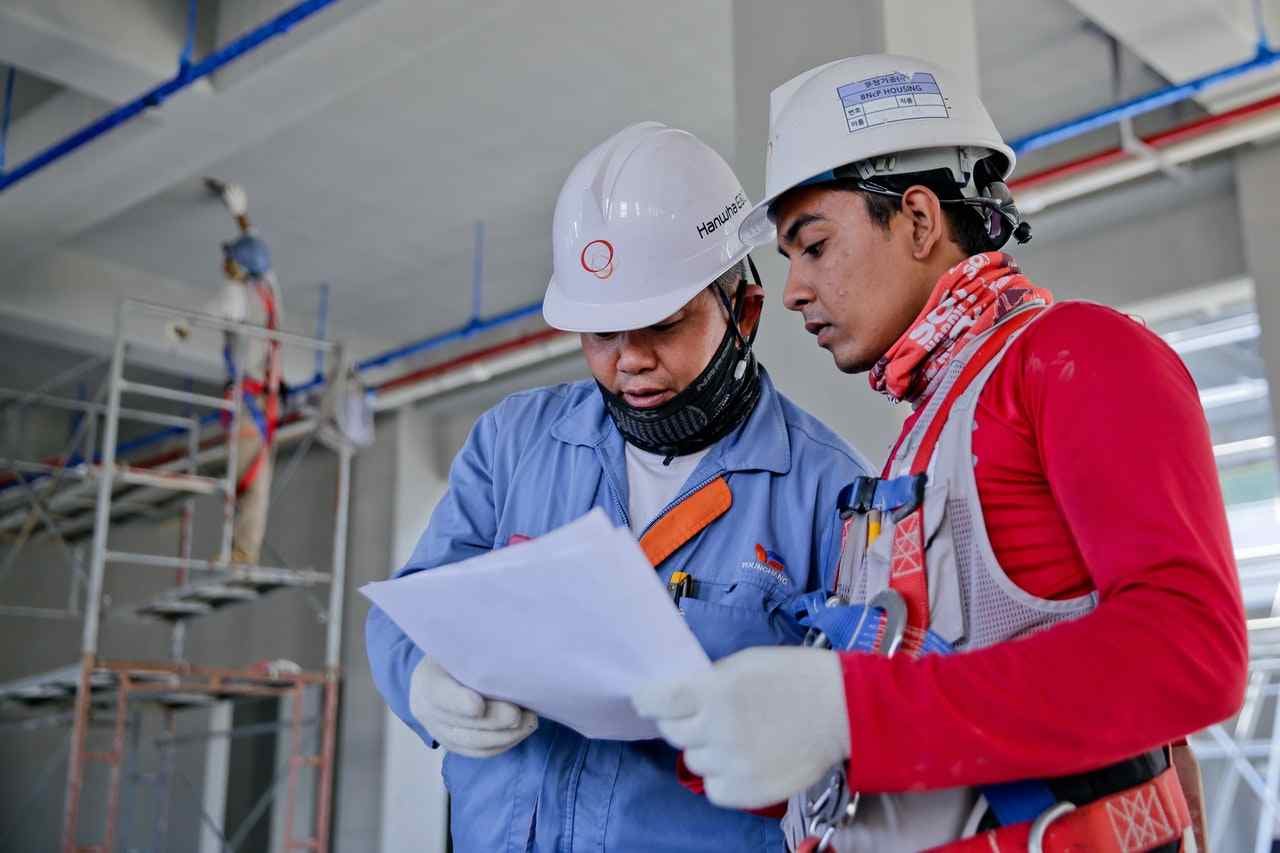 Before work can begin, all machinery must be inspected to be sure everything is working correctly and there are no mechanical issues present. First, inspect the exterior of the crane and rigging equipment for visible signs of damage like rust, scratches, or dents. Also, check tires for proper inflation levels.
If there are known issues or the operators notices a change in the machinery (such as strange noises from the engine), it should be reported to a supervisor immediately. The sooner the issues are addressed, the better. 
4. Prepare Platforms 
Next, the pathway and platform for the crane and rigging equipment should be inspected. If the machinery moves, check there are no obstructions in the way and that all any ramps or angled pathways have anti-skid surfaces, such as gravel or anti-slide traction tread.

Any obstacles that are in the way, such as materials, rocks, or other pieces of equipment must be moved. Place signage along pathways to keep the area clear.
5. Operator Certification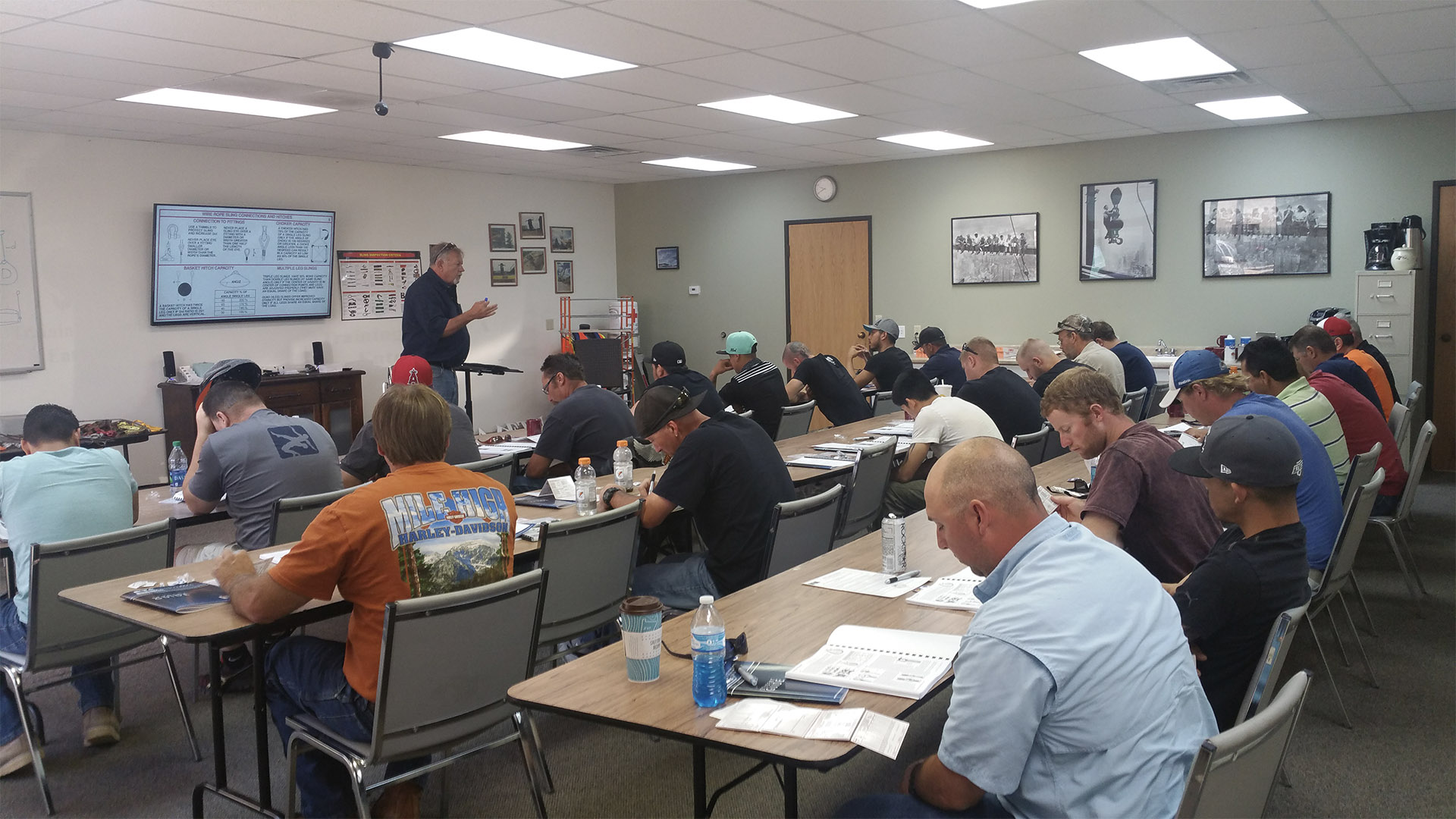 Another common detail in construction sites is operator certifications. Any employee that is operating this equipment must complete crane safety training and crane inspection training programs. 
Again, this is a common safety violation that often leads to OSHA compliance fines during safety inspections. It's up to construction site supervisors to collect and verify all training records for each crane operator to ensure they are up-to-date before they operate machinery. A program like C.L.A.R.K. can make this process easier.
Any personnel who rigs materials or prepares for the safety inspection must be specially trained, certified, and evaluated for the specific type of crane, configuration, and task. This type of training focuses on OSHA compliance regulations, so only certified workers should be handling these tasks.
6. Wire Rope and Chains 
All wire ropes used on the crane and rigging equipment should be carefully inspected before they are used. If there are any signs of damage, such as scratches, dents, corrosion, or UV damage, address these issues immediately. Be sure to repair or replace any broken, kinked, or bent wires or rope.
Although alloy chains are extremely strong, they should be regularly inspected for signs of damage, too. Chain links will stretch and bend if they are overextended or if the sling is overloaded. If any links are misshapen or the fittings do not move freely, the chain should be replaced or repaired. 
Conclusion
Ultimately, the best way to ensure every worker on your construction team is adhering to the necessary safety inspection procedures is to require proper safety training. In addition to requiring operators to complete the necessary classes for crane and rigging equipment use, all employees should receive adequate training for safety procedures and OSHA compliance. 
Our goal at MSC Safety Solutions is to offer the best safety training courses for construction workers to cover a wide range of topics and specialties. In addition to numerous course options, we offer site inspection training and safety consulting services to ensure compliance at your site. 
Contact us today to learn more about the safety solutions we offer.