OSHA Looks to Further Reduce Fall & Excavation Related Hazards
March 06, 2020 | American Society of Safety Professionals | Industry News | OSHA | Safety Training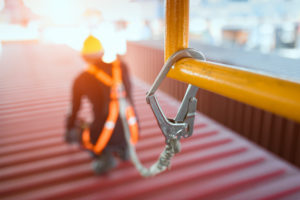 In FY 2019, OSHA exceeded its goals in terms of fall hazard abatement with 8,096 fall hazards abated. Their projected goal for last year was 7,810. Fall protection violations are still the number one item cited during an OSHA inspection. Falls remain the leading cause of death in construction and make up a fifth of all serious injuries within the construction industry.
As a result, OSHA will continue to up its goals for fall hazard abatement. With a goal of 7,900 abatements for this year and 7,940 for 2021. In order to continue to surpass their targets in the future, OSHA plans to focus on more inspection and compliance assistance resources for fall hazard education. This will be done through the implementation of the enforcement emphasis programs and outreach.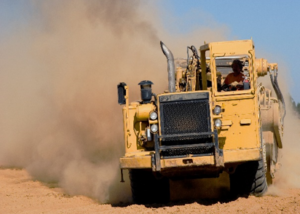 OSHA has also increased its goals for trenching and excavation hazard abatement. From 2,572 in 2019 to 2,619 for 2020 and 2021. Despite substantial outreach efforts in 2019 that resulted in 2,710 abated trenching/excavation hazards, OSHA claims general awareness of these hazards, as well as safe work practices, still need to improve.
OSHA is taking steps to ensure these higher goals are achieved for 2020 and 2021. OSHA plans to support and participate in trench safety stand-down events. They will also distribute materials to aid in trenching and excavation safety.
To supplement reductions in workplace, fall and excavation hazards, OSHA will also look to hire 10 new whistleblower investigators. (Fall protection violations are still the number one item cited during an OSHA inspection). This in hopes to better their enforcement of the protection statutes they have in place to protect workers who report violations from employer retaliation. They hope this will encourage more employees to speak out against unlawful and unsafe working conditions. In turn, this should contribute to the reduction of fall and excavation related hazards and result in overall safer job sites.
MSC Safety Solutions has been a leader in training and on-site safety efforts.  If you need assistance please let us be a part of your team.