Guidelines for N95 Use and  CDC/OSHA Recommendations
April 13, 2020 | American Society of Safety Professionals | Blog | Colorado
With the unprecedented Covid-19 outbreak and what seems like new recommendations every day by the CDC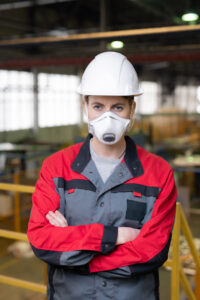 construction sites across Colorado are using N95 respirator and other alternative filtering facepieces to protect workers against the Covid-19 virus. Along with social distancing and disinfecting as much as possible through hand washing and the use of hand sanitizer, these respirators and facepieces are being worn to continue daily work. We have some Guidelines for N95 Use and  CDC/OSHA Recommendations.
There has been some confusion on if it is necessary to follow the 1910.134
Or if it is required to use the Appendix D employee voluntary use option while using dust masks, face shields or homemade filtering facepieces to protect against exposure to Covid-19 on the job site.
There are 3 scenarios we need to look at, "mandatory" use of the N95, "voluntary" use of the N95 and the "voluntary" use of a dust mask or a filtering facepiece.
Let's start with the use of the N95 respirator. I will start by saying it is NOT recommended to use the N95 on your construction site for protection against Covid-19 if possible due to the supply shortage.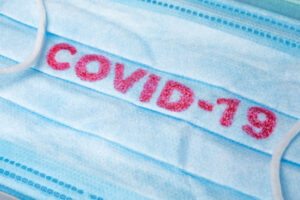 Save them for the medical community or as needed when required.  For example, protection from silica. A simple homemade face cover or dust mask will do just fine.
If you NEED to use a N95 respirator, for let's say silica protection or other required or mandatory applications, then the OSHA standards under the 1910.134 Respiratory Protection will apply. You will need a;
Respiratory program,
Respirator Training
Submit the Appendix C questionnaire for each employee to your company Physician
Medical evaluations
Clean shaven employees!
If you are using a N95 under a "voluntary use" then you will be required to follow the OSHA standard 1910.134 APP D.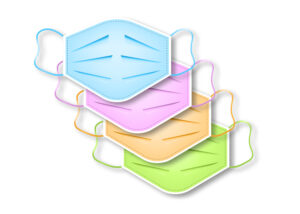 Lastly if you are just using a dust mask or another type of face covering to use as protection against potential exposure to the Covid-19 virus while working then you do not have to follow the OSHA 1910.134 standard.
I would warn you though, if you have underlying respiratory issues it is possible that some of these homemade face coverings could hinder breathing enough to create a problem. It is always recommended to talk to your Physician before wearing one.
I will leave you with this, even though we are considered Essential we should all be taking extra precautions to protect ourselves, coworkers and our families against the Covid-19 virus. I hope this clears up some confusion on if the OSHA 1910.134 applies to the use of filtering facepieces and homemade face coverings.
For more information on OSHA Guidelines for N95 Use and  CDC/OSHA recommendations go to Osha Guidelines for N95 Use
Thank you