Dealing with the Aftermath of Coronavirus
April 27, 2020 | Blog | Colorado | Industry News | Uncategorized
In the last few months, the world and our country has gone through what we hope to be a once in a lifetime pandemic.
The Coronavirus consumed our minds, limited our activity, and effected our families and our workplaces. Bringing on stress and uncertainty for our employees.  Now, it is our job to bring life back to the norm as quickly as possible.
At the peak of the pandemic, a friend's daughter asked me "When will this end?"  My response was: it doesn't end.
It results in the rebirth of a country that will be forever changed. We will be stronger and more self-sufficient than ever. Life will never be the same, it will be better!
It is critical that our employees know that we are here for them and will continue to ensure that Health and Safety are maintained on their job site.
On March 24, 2020, Denver Mayor Hancock issued his stay at home order, and in his speech, he stated, "As we have seen over the years… particularly in Denver's history, 07, 08 eras, where we had the most recent economic recession.

It was the construction industry being expedited and accelerated that kept, really, the economy alive…  we're going to need them as we get on the other side of this to help service our foundation."  That is a bold statement and a testament to who we are in the construction industry.  Be proud of the fact that what we are doing ensures the future of the US economy.
During this national crisis, we implemented health standards throughout our projects that are here to stay.  We don't go back to how we did business in the past; we continue implementing our site health and safety protocols that have been put in place.  Some of the Health and Safety standards that were implemented and need to be maintained were:
Engineering Controls
Ensure we have high-efficiency air filters
Increase ventilation rates in the work environment
In some settings, specialized negative pressure ventilation may be necessary
Install physical barriers to restrict employees from entering areas that may have a health risk
Administrative Controls
Practice good hygiene

Provide handwashing stations

Handle food wisely
Stay home if you feel sick
Disinfect contact surfaces
Increase break area and office cleanings
Ensure we have developed emergency communication plans to ensure we are answering employee concerns
Personal Protective Equipment (PPE)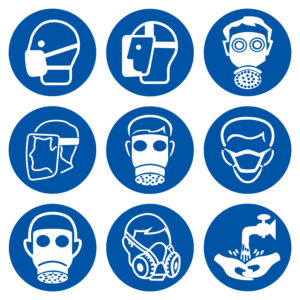 Ensure we are well stocked on PPE that may be needed. For example;  gloves, safety glasses, face shields, and respirators
Ensure employees are properly trained on how and when to use the proper PPE based on the hazard
Ensure the PPE is properly fitted as applicable (respirators)
Ensure the PPE is consistently and properly worn and fit tested as required
Ensure the PPE is properly cleaned, stored, and removed from service as needed
Remember, the employer is required to provide their workers with the PPE needed to keep them safe.
Our employees are still going through an emotional and stressful time.  They need reassurance that we are proactive in all our health and safety protocols and that they have a safe place to work.  They need to know and feel that we actively care and we are doing everything we can to take care of them and their families.
We are all in this together and we will only be successful if we continue to work as a team.  Life as we know it has changed forever and that should ensure that we are better prepared for whatever comes next.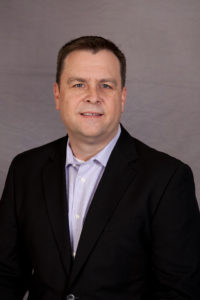 Troy Clark
Here to support all of your training needs