OSHA 300 Log Posting Requirements
February 03, 2017 | Safety Training
Don't forget to post your OSHA Form 300A
This log summarizes job related injuries and illnesses.  It is required to be displayed in common areas where employees will see it.  Typically in the construction industry this means it must be posted on each of your projects unless the employees go to your office regularly.  It is to be posted from February 1 through April 30th.  If your company has 10 or fewer employees or your industry is a "low-hazard" industry you are exempt from the OSHA record keeping and posting requirements.
Electronic Submission Requirements
Another big change in 2017 is the Electronic Submission Requirements. OSHA has issued a fact sheet on the subject but in short, if you are in the construction industry and have more than 20 employees you will be required to submit information from your OSHA Form 300A.  Submission deadline for 2017 will be July 1, 2017.  We are still waiting on OSHA to tell where to log in to get this done.  We should know something this month. You can also see a fact sheet on OSHA's website
Where do I get help?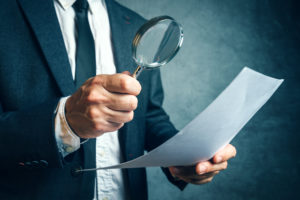 MSC Safety Solutions has been in business since 1990.  Our knowledgeable and experienced staff can help you in all areas of safety.  We provide complete safety management assistance: policy development, training, compliance inspections, accident investigation, crisis management assistance & representation.  We deliver the most cost effective solutions to our client's safety needs, taking into account the impact it may have on employees/employers, profit, production, and quality issues.  Contact us we can help.