OSHA Changes Silica National Emphasis Program
February 10, 2020 | American Society of Safety Professionals | Blog | Hazards | Industry News | OSHA | Safety | Safety Training | Uncategorized | Workplace Hazards
On 02/04/2020 OSHA made significant changes to the respirable crystalline silica (RCS) National Emphasis Program (NEP) in order to better protect workers from silica exposure on a national level.  This is an attempt to reduce the health hazards associated with silica exposure.
The changes made to the NEP mainly involve new policies to better enforce the two standards that were set for silica exposure back in 2016. The 2016 update for the general industry changed the permissible exposure limit (PEL) from 100 micrograms per cubic meter to 50 micrograms per cubic meter. The standard PEL for construction and shipyards was also changed to 50 micrograms per cubic meter from 250 micrograms per cubic meter. These changes were based around exposure for an 8-hour time-weighted average.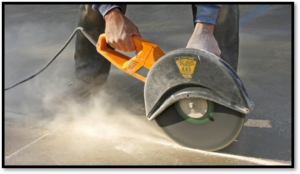 The NEP program changes a multitude of significant factors. Included in these changes is an updated list of target industries based off of NAICS codes. It also requires compliance safety and health officers (CSHOs) to enforce the Respirable Crystalline Silica Standards.
Perhaps the biggest change is that State Plan participation in the NEP is now mandatory. Along with obligatory state OSHA participation, area and regional offices, although required to comply, are now no longer required to implement Local or Regional Emphasis Programs. In addition, they are also no longer required to send abatement verification to the national OSHA office. Area offices will, however, be required to conduct outreach programs three months prior to NEP related silica inspections.
The program will be coordinated by the Directorate of Enforcement Programs (DEP) and the Office of Health Enforcement (OHE). Each regional administrator will be required to assign a coordinator who will work with the OHE.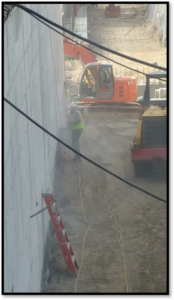 This new program will be measured for effectiveness by regional offices and the OHE through collecting data on the number of employees covered, the number of workers removed from hazards, reductions in worker exposures, abatement procedures implemented, and the number of violations related to specifically targeted hazards.
Whether these changes will significantly reduce respirable crystalline silica exposure remains to be seen.  More changes to this NEP may be made in the future based on how effective OSHA deems the new changes to the program.
As silica exposure data is collected, it will be interesting to see if the number of reported exposures and silica-related illnesses among workers sees a measurable decrease. Ideally, these changes will result in a positive return for industry workers across the nation.
Click here to read the full trade release.
MSC Safety Solutions provides Silica Awareness Training. 
Contact us today to set up a training   303-447-1044