OSHA's Updated Fixed Ladder Standards: Are You Complying?
June 25, 2019 | Colorado | Ladders | OSHA | Safety | Training
What's Has Changed for Fixed Ladders under the updated OSHA 1910 Ruling?
Falls from heights and on the same level (a working surface) are among the leading causes of serious work-related injuries and deaths. The final ruling affects a wide range of workers, from painters to employees in a warehouse, however it dose not change the construction or agricultural standards. The most recent change has to do with ladders which extend 24 feet or higher above a lower level.  Ladders that are 24 feet or higher can no longer use "safety cages" as a means of protecting workers. Ladders newly installed or altered after November 19, 2018 require a ladder safety system or personal fall arrest system for your employees.
Several of the important changes are: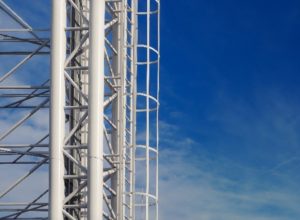 New Height Requirement-
Fall protection is required on ladders taller than (or that extend beyond) 24 feet.
Repair or Replacement Guidelines-
As of November 18th, 2018, a personal fall arrest system or ladder safety system will be used to replace any damaged, non-functioning sections, Cages or wells previously installed on a fixed ladder. Under the new equipment specification as of November 19th, 2018, cages are no longer considered compliant for fall protection in newly installed ladders. To meet OSHA standards, a personal fall arrest system or a ladder safety system is required.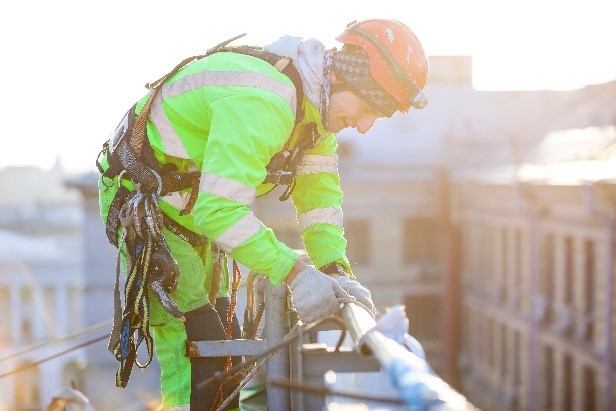 Timeline-
As of November 19, 2018 OSHA is giving General Industry a heads up and deadline. As of November 19th 2036, cages will no longer be accepted as a form of fall protection, and all fixed ladders taller than (or that extend beyond) 24 feet high must use a personal fall arrest system or a ladder safety system. Why the time gap? OSHA is giving workplaces, including warehouses, utilities, retail, and manufacturing, some time to transition. If you already have a cage attached to a fixed ladder, OSHA will accept its use for the next 19 years.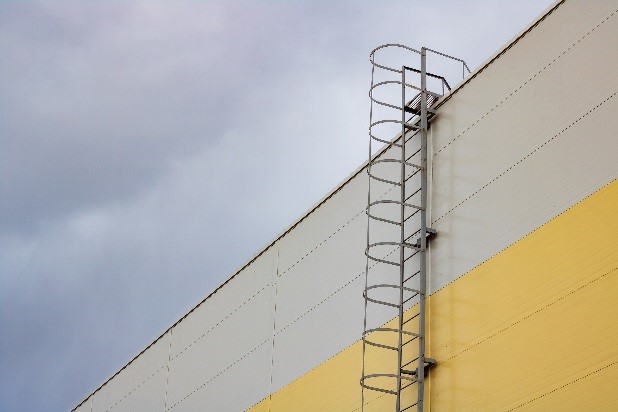 The dates you need to remember are:
May 17, 2017: Employees need to be trained on equipment covered by the final ruling, and trained on fall hazards.
November 19, 2018: All 24 feet tall fixed ladders installed or replaced at this time must have compliant fall protection.
November 20, 2017: Inspect and certify permanent anchorages for rope decent systems.
November 18, 2036: Cages cannot be installed as viable fall protection. All fixed ladders used in general industry will adhere to the same fall protection requirements.
For the Final Ruling Check out:
Author: Tim Gauna