Does Safety hinder Production?
March 03, 2020 | American Society of Safety Professionals | Industry News | OSHA | Safety | Safety Training | Workplace Hazards
While performing a safety inspection last month I was talking to the superintendent about issues that I found. To my amazement, he looked me straight in my eye and said. "Your safety is hindering my production" and that it would take him an extra 2 weeks to do it as I suggested.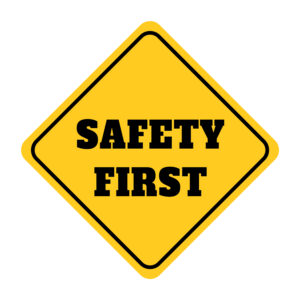 At first, I honestly couldn't believe he said that to me. After I digested what was said I asked him to walk through everything with me and, look at ways we could fix it.
So, to go back to the situation that led to the start of the conversation:
An employee was approximately 5 feet in the air on a scissor lift standing on the mid-rail bending his body around some pipes to sand drywall. The employee was tied off to the top rail with a 6-foot lanyard so fall protection was a false sense of security.
(Fall Protection is one of the most cited violations by OSHA)
I asked the superintendent why he is letting his employees do that? He proceeded to tell me that is the only way to get up there. I then asked him why he doesn't use a ladder? He said it would add 2 weeks to his schedule. I then asked him why didn't they do the sanding before the pipe was installed?  (The drywall was installed before the pipe). He told me that is just how the General Contractor scheduled it, and they were just trying to get it done.
So, I told him that it is not safety that is hindering production. It is poor scheduling that is going to ultimately hinder production.

Time and time again if we step back and add safety into all aspects of the building process, we can mitigate most safety hazards in our workplace. Thinking ahead, and using experience and communicating that experience would have eliminated the hazard. The safety of the employee was put at risk because of poor planning, and poor execution. We as an industry should never do that to our employees.
A course on Safety Management is an excellent way to learn more about planning
I leave you with this, production is never more important than the safety of our employees. Let's step back; evaluate and make safety just as important as production.
Thank you,  Joey Zanolini