What does it mean to be a "Critical Services Industry"? #DoingMyPartCO
March 26, 2020 | Uncategorized
Governor Jared Polis issued a temporary "Stay at Home Order" for the state of Colorado – but what does that mean for those of us who are exempt?
As part of a Critical Services Industry, construction companies and workers are faced with the very real challenge of providing vital services while staying safe in these uncertain times.
I've announced an emergency, temporary Stay at Home Order for Colorado starting Thursday, March 26. #COVID19Colorado pic.twitter.com/PifPmbaVnc

— Governor Jared Polis (@GovofCO) March 25, 2020
Health & Safety has always been our foundation, our passion, and our purpose.
We have built our business on the idea that the best possible training leads to the best working environment. Every one of our trainers, inspectors and support staff are dedicated to this idea.
Our mission now is to continue to provide our clients with the education and service they've come to expect from us while helping them navigate the confusion, fear, and uncertainty of our current climate.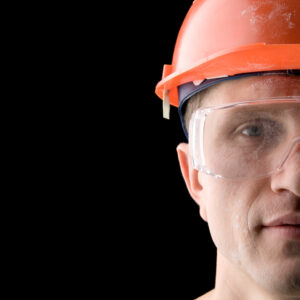 As our President, Troy Clark, stated in a letter to our clients earlier this week:
"I know there is fear and uncertainty out there, we want to reassure you that we are open and available for your training and inspection needs.  With all that is going on, construction is considered a vital industry to our country.
Denver Mayor Hancock issued his stay at home order and in his speech he stated:
"As we have seen over the years… particularly in Denver's history, '07, '08 era, where we had the most recent economic recession.  It was the construction industry being expedited and accelerated that kept, really, the economy alive…  we're going to need them as we get on the other side of this to help service our foundation."
That is a bold statement and a testament to who we are in the construction industry.
Be proud of the fact that what we are doing ensures the future of the US economy. With that being said; we want to reassure you that we are open for business, and available to provide all of your training and inspection needs.  We can provide training on your job-site, and at our training facility where we have implemented all of the recommended social distancing procedures for our training rooms.  If you have any training needs please contact us and we will get you on the schedule as soon as the next day.
This crisis is not a time of slowdown in construction.  The construction industry is critical to the continued strength of the United States of America.  Even if your site has minimal employees, we want to be there for you.  It does not matter if there are only 2 people on site, that does not make safety any less important."
Now that Governor Polis has extended the Stay at Home order statewide, it is even more important that we support our critical services workers, and ensure their safety through training, inspection, up-to-date information, and regular communication.
This is a time of great stress for all of us. As a Critical Services Industry we cannot let things slide.
In addition to following state mandates for social distancing and sanitation, it is imperative that we stay vigilant about all aspects of worker safety. From proper crane operation to fall protection and OSHA training – the safety of the members of our industry and our community is more important than ever before.
We commend every American doing their part to keep our country moving forward. We will keep doing ours for each and every one of them.
For more information on our coming workshops and how we can help you, check out our calendar.